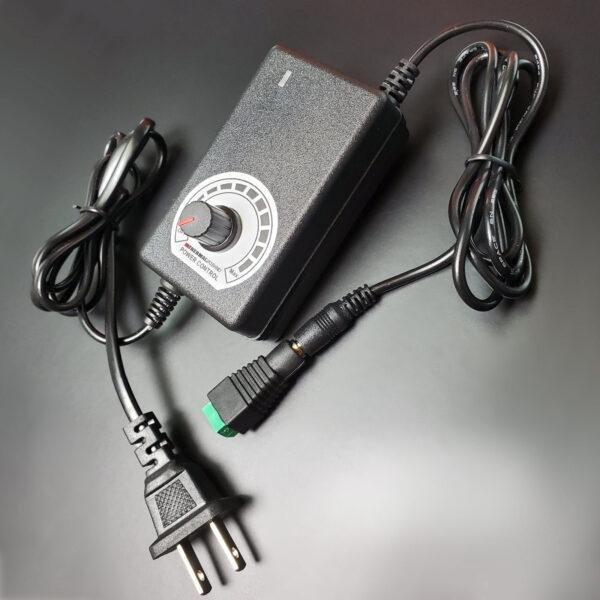 The adjustable power source 12V/3A made for international plug converter use with 240V and outage and overheat protection added feature. Is intended for controlling the amount of heat regulated to the ThermalVATBAND.  The benefits of adjustable power source is you can control the peak temperature.  Your max temperature is adjusted by the thermostat.
15
people are viewing this right now
Description
Adjustable power adapter controls the amount of heat you can regulate and how quickly the temperature reaches its peak.  The thermostat will regulate the max temperature at 85-90F regardless if you max out the power source.
There are no question found.
1- ThermalVATBAND 12" x 1" inch
2- Female jack (cover download STL click here >>)
3- Cover sticker over ThermalVATBAND (protects/prevents from peeling caused by resin and IPA)
4- Power adapter
5- Thermometer sticker and black tape goes over the thermostat taped down to touch the ThermalVATBAND.
6- Scuff pad for installaling ThermalVATBAND (use to remove any left over resin on VAT frame)